Reaching the Unreached
OneWay Africa shares the good news of Jesus Christ among least-reached people groups. Through Operation Unreached, we partner with local church-planters and leaders by providing training and key ministry tools, such as audio Bibles, water filters, Jesus Film projection kits, motorbikes, and more.
OneWay Africa also has a great passion to help raise up the next generation of African missionaries. Each year we impact thousands in churches and universities through Project Activate, issuing a compelling call for African believers to engage in the Great Commission.

We invite you to join us in this dynamic work. God is doing amazing things!
BIBLEPLUS+ UNITS
DISTRIBUTED
Operation Unreached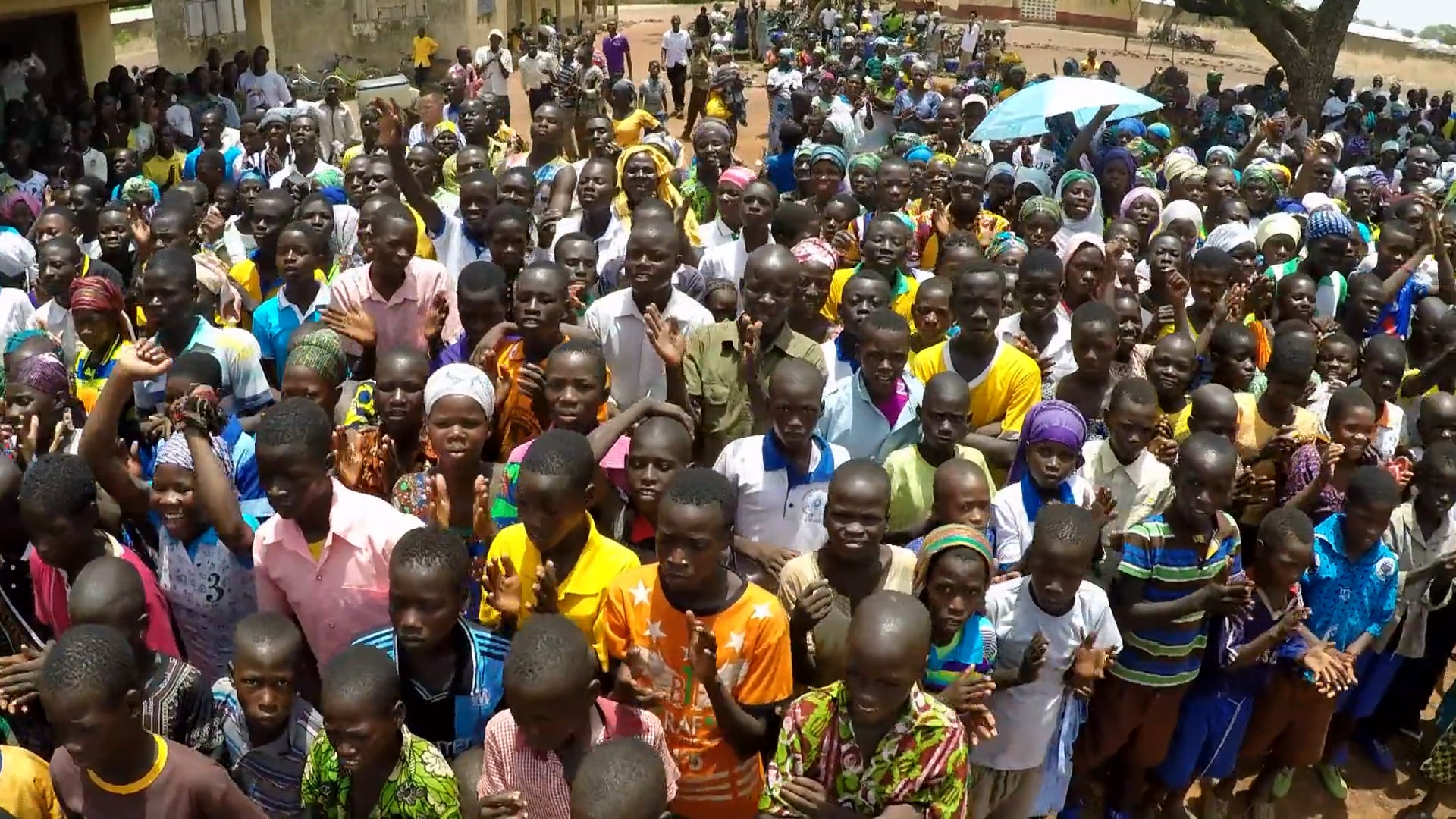 Through Operation Unreached, OneWay Africa is bringing the Gospel to some of the most spiritually needy peoples of Ghana. You can be a part of it by praying, giving , or sponsoring a project through your church or small group.
​
The Livingstone School of Missions (LSM) exists to equip and mobilize young adults with a vision to expand God's Kingdom in their communities and the nations.
This life-changing two-week missions and leadership program takes places each June in Accra, Ghana. Roughly 30 students spend a week in the classroom, followed by a week among the unreached villages of northern Ghana. Additional LSM workshops are being added throughout the year to address the growing need for equipping workers.
Many past LSM students have launched into full-time missionary work. Others are a voice among their peers and churches for the cause of missions and outreach.
TRAINING LEADERS
Reaching the least reached is often most effective when carried out by national workers with a heart for their own people.
​
OneWay Africa resources hundreds of foot soldiers each year with the training, tools and encouragement they need to be effective. The results are inspiring.
LIVINGSTONE SCHOOL OF MISSIONS
BIBLEPLUS_CHURCHPLANTING4
The BiblePlus+ is a durable, handheld audio player powered by the sun. With content recorded on location, it is packed with the Scriptures, testimonies, worship songs and community health information – all in the local language.
​
In a culture of oral learners, a tool like this has a big impact! Through widespread distribution, the BiblePlus+ has led to dramatic life transformation and rapid church growth.
​
The Jesus Film has helped reach tens of thousands of people in northern Ghana. A small dedicated team of five OneWay Africa missionaries travel on motorbikes across perilous terrain in northern Ghana to show this film to unreached villages.

These men work in remote areas and partner with local pastors and workers who provide follow-up care for new believers. Multitudes of people are giving their lives to Christ as they witness the Gospel through the Jesus Film.

JESUS FILM CAMPAIGN
imageD42764D1-EB5A-4FDE-B34D-55199366C4B7
Through a proven technology that uses micro-porous clay filters, locally-manufactured units are a robust, cost effective way to provide families with life's most essential resource: safe, clean water.
​
For $35, our national partners can supply a large, extended family with a locally made water filter that can provide clean water for 3-5 years.
CLEAN WATER
We compassionately help to meet one of the most significant physical needs facing those in northern Ghana: access to clean water. In the process, we have seen doors for effective ministry swing wide open.
​
One village chief was resistant to Christian workers until he saw other villages getting clean water. Then his heart softened and he begged them to come– and bring some water filters for his people.
Project Activate
​
In addition to our direct work of training and resourcing local workers on the field, OneWay Africa has a passion to fervently call believers to become more active in reaching others for Christ.
OneWay Africa Director, Ray Mensah, is a highly sought-after speaker in churches, at universities and in the international missions community. From Senegal to Dubai, Ray shares his passion for souls, vivaciously calling young and old alike to become fishers of men.
Since 2012, over 14,000 students and leaders have been challenged or trained in missions and disciple-making.